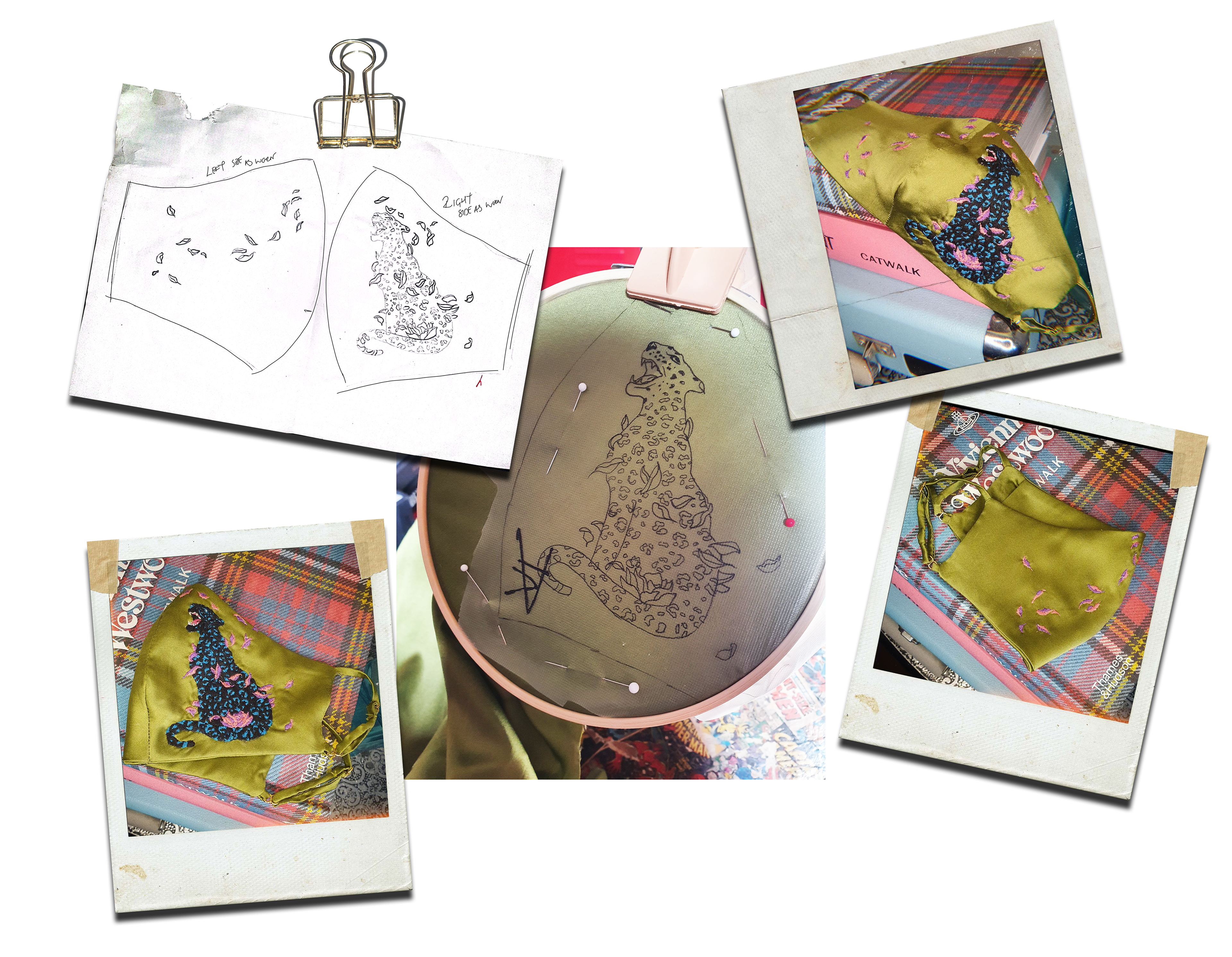 Leopard embroidery on a triple layer silk mask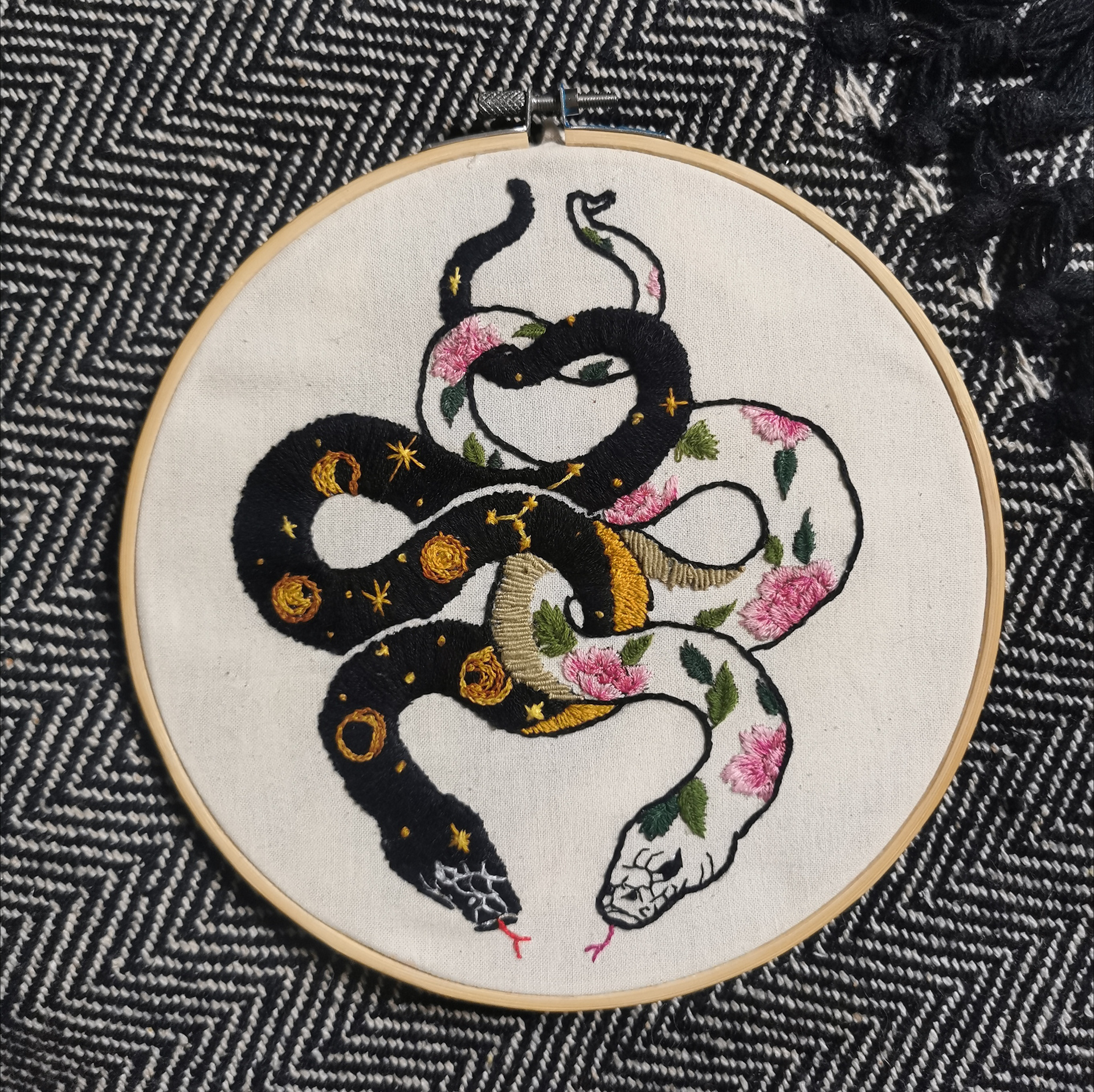 Snake embroidery including the following stitches:
padded satin stitch, chain stitch, split stitch, bullion stitch, french knots and long and short stitches known a 'silk painting'.
Silk garter with lace appliqué, hand beading and handmade silk flowers. Silk bag with matching appliqué.
Realistic robin embroidery using long and short stitches also known a 'silk painting'.
Lichen embroidery sample with initial designs and embroidery placement